WCN Food Program, is an innovative program that promotes sustainable food culture, food history, ensures nutrition and develop school gardens in Nepal.

Under WCN Food Program, School Garden is one of the innovative teaching tool that lets educators incorporate hands on activities in a diversity of interdisciplinary lessons. WCN helps school in establishing garden which is a living classroom from where the students observe, discover, experiment, nurture and learn. It prioritizes experiential learning, integrates several subject areas and aims to extend the school garden's influence to the whole school, parents and even form a sense of community integrated by food.
NPP conducts training workshops on the concept of growing food sustainably and conserving local food heritage to the teachers so that they can learn how to impart knowledge of growing food experientially. Since 2018, NPP has been focusing on the 9 school of the Eco Smart School Circle in Kathmandu Valley. During the training the participant learn about plant edible theory and on designing a school garden. In addition to the training, NPP has developed comprehensive teaching materials for the food program custom designed for Nepal's climate, geography and geology.
Schools can easily become a member of the Eco Smart School and implement this program in their schools. The vision of the program is to spread it across the country so that the younger generation of Nepal- which was known as a agricultural country, can get back to their roots and become self-reliant citizens who can grow their own food.
If you want to bring this program to your school or learn more please contact us at mail@wcn.org.np or +977 01-4375460 or +977 01-4375267.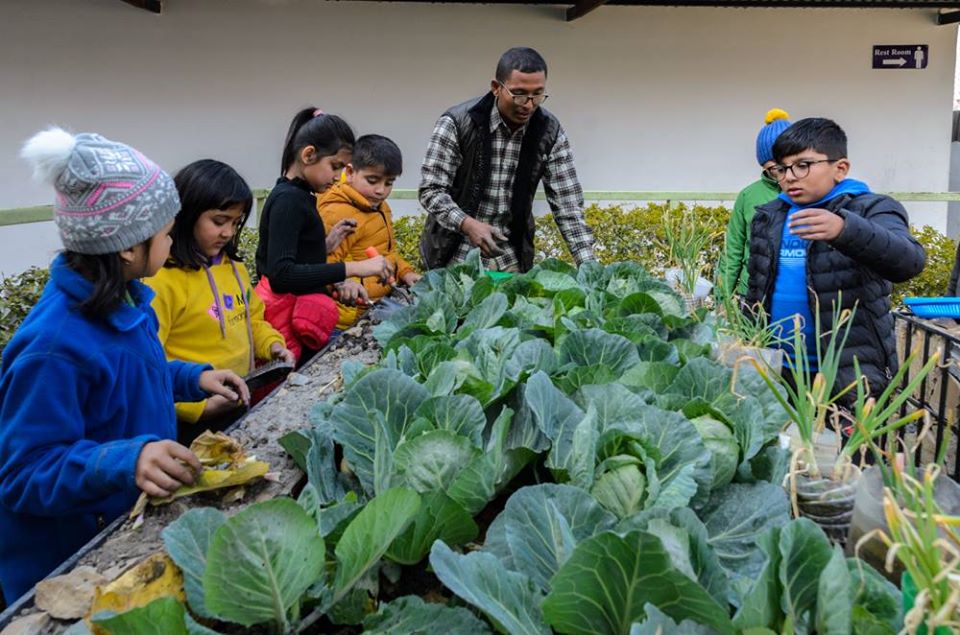 Related Events