WCN's Urban Wildlife Program (UWP) is focused on protecting, conserving, and/or restoring remaining wildlife habitats in our cities and city suburbs in collaboration with local communities so that the ecological balance is maintained and we also benefit from such spaces of cohabitation. Urban wildlife programs can support habitat connectivity within ecological landscapes and serve as a refuge for species impacted by urbanization.
Since 2005, WCN's UWP has been working on research and conservation projects on species like leopards, sparrows, and frogs in and around urban centers. WCN also advocates prioritization and promotion of biodiversity that exist in our backyards.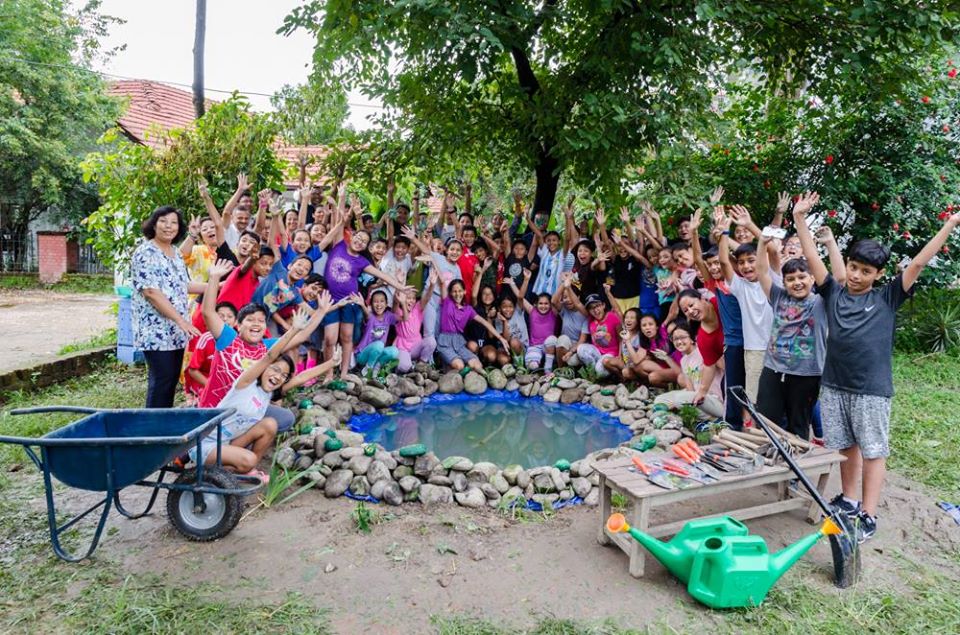 Building a habitat at school
Outreach program is one of the WCN's strategic means to encourage and involve the larger mass, and spread the learning. Building a habitat at school for urban wildlife is one of the example of success stories of WCN's outreach program. WCN organized and conducted an outreach program at Rato Bangala School with active involvement and leadership of Grade 5 students where they adopted an unused space inside the school premises. To create a habitat for urban wild species, the adopted unused space was transformed into pond. Similarly, at Kaasthamandap Vidhyala a small school space was adopted and converted into pond, thus creating a new habitat for urban wild species.
Related Events