NPP in collaboration with DFE and the Government, has been actively working in the formal education system supporting the development of the professional capacity of teachers to better impart EE in Nepali schools.
Teachers are the main agents for raising awareness and creating behavioral change among the youth. However to bring about this change their teaching methods need to be more learner centric, action oriented and should be focused more on encouraging the students to make their own assessments and experiments.
Since 2002 WCN through its Education Program Nepal Prakriti Pathshala (NPP) has been focusing on building capacity of Environment Teachers in order to make Environmental Education more Interactive in Nepal. WCN's survey conducted in 2007 – 2008 showed that the mode of teaching of 80 % of teachers, who teach environment science, is very theoretical without forming any connection to the surrounding environment. In order to address these concerns, currently NPP has developed a comprehensive teachers training package for "The National Teachers Training on Interactive Environmental Education and Local Curriculum on Environment" and Government's Teachers Professional Development Trainings on Environmental Science at the Education Training Centers of Nepal.
WCN had signed a Memorandum of Understanding with then Department of Education (DOE) in tandem with concerned agencies like the National Center for Educational Development (NCED) and the Curriculum Development Center (CDC) to execute a national training across Nepal by involving 1053 Resource Centers of Department of Education.
The purpose of Teacher Trainings is to develop trained Eco-teachers who are skilled in interactive and learner centric teaching methodologies and use these approaches in the classrooms so that teachers and individual schools act as agents of change for a more secure environment across the country.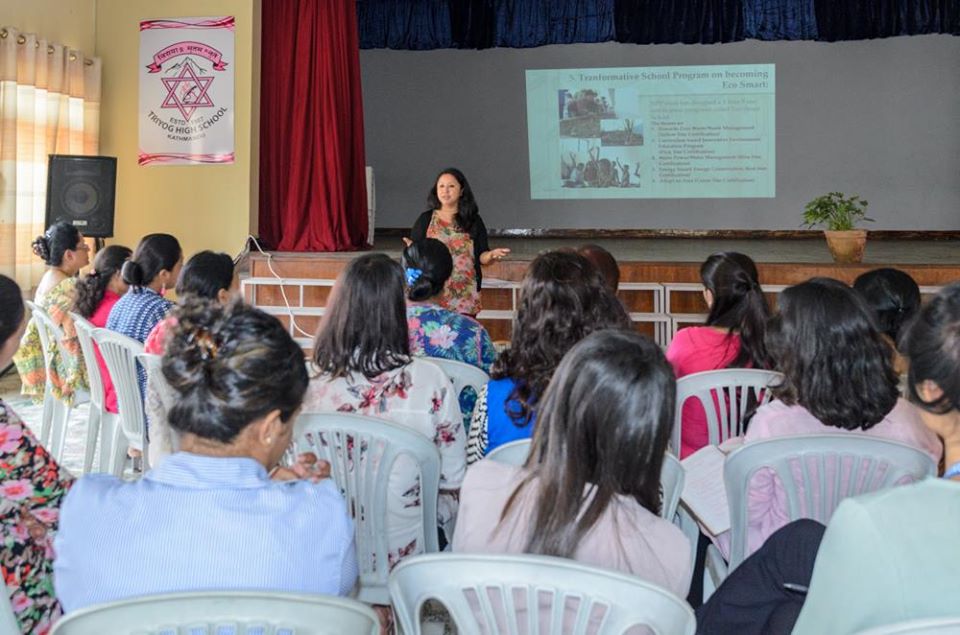 Related Events