WCN NPP has been continuing to develop Nature-based interactive activities to necessitate in improving learning and analytical skills. Our training programs is designed for learners, educators, leaders and trainers who are enthusiastic to actively be engaged in Nature-based interactive activities. The programs' mission is to connect learners of all ages, backgrounds, and abilities, with nature in order to improve their quality of life and spark an interest in preserving nature for future generations. Interactive, activity based learning modules are created carefully on several themes connecting with nature that also addresses urban and locale-specific environmental issues.

The program is based on WCN NPP's core value of imparting hands-on Environmental Education through the four cornerstones: Entry point, Knowledge harvest, Big idea and Exit point, that has been developed over years of working with children of all ages as well as adults. The main objective of this program is to encourage all the learners of Nepal in developing knowledge, awareness about nature, our nature-connections, practical and technical skills, and learning how to lead a more wholesome life through a Nature-based interactive education model. We are immensely pleased to guide and support you in incorporating and developing the skills and techniques you have learned to a wide range of settings, as well as different groups and environments. Since 2002, WCN and its staff have been involved in Nature-based interactive education and we are delighted to share our extensive expertise.

Through Eco Centre we have successfully administered several Nature based interactive activities. Here are few details on some of the activities designed for our training program:
Life skills enhance our abilities for proactive and flexible behavior which enables us to overcome obstacles and challenges of life. Several activities such as basic first aid training, compass reading, working with tools, knot tying, growing food, foraging, tent pitching, etc. are designed to develop a positive behavioral change as well as improve mental well-being, and strengthen the potential to think critically, creatively and innovatively, solve problem, make an informed decision, build team work, and invigorate interpersonal skills. Life skills is essential for today's generation to learn various survival techniques that can be used in daily life to overcome any unpredicted situations.
2.
Learning about natural world
Connecting with nature is one of the important aspects which is highly reviewed while developing and designing activities for training programs. In the natural world, trees are habitats for many organisms and also provides clean air and food. Appreciating the significance of trees in natural world, breathing techniques and yoga is introduced for each session where practicing these enhance our muscles, strengthen our core, improve our balance and coordination, thus giving the benefits of a healthy body and lifestyle. Breathing techniques and yoga helps to increase focus, memory, self-esteem, academic performance, and social behavior, as well as to reduce worry and tension. In addition, to identify tree as a habitat, simple activity is designed make the learner understand the variety of species that are taking shelter in single tree. Learning about medicinal plants and foraging are the other activities where the learners can understand more about the natural world and easily connect with it.
| | |
| --- | --- |
| | |
3. Cooking
Cooking is one of the art that one needs to learn and practice to sustain day to day life. And food is the backbone of society, bridging the gap between our values, ethnicity, individual customs, and cultural history. Food is not only an aspect of culture; it can define culture on a larger scale. The activity for the cooking is designed in a certain way where learners can explore about the foods that are found around the world and ingredients that are required to enrich the flavor of any specific food items. In addition, culinary skills, cooking ethics and techniques are instructed to the involved participant. Moreover, to cook the food, fire is very important and to provide the learners some insight on how our ancestors used to cook food, they are introduced to traditional Nepali Chulo (Mud stove). Still the practice of cooking in tradional chulo is active in many parts of our country because of enhances the flavor of the food and is nutritional as it helps to maintain the moisture and taste of the cooked food.
| | |
| --- | --- |
| | |
4. Nature Art
Creating an art using resources that are easily available in nature, is a great approach to connect with nature. Being creative is a skill that is valuable nowadays. Using different items that are in our surrounding, such as clay, stones, and many more, has numerous educational benefits and one can produce an art being inspired from nature. Hand-eye coordination, motor abilities, flexibility, creativity, and attention span are all improved by clay modeling exercises. Using resources found in nature allows the learner to express his imagination by creating various items to his/her choice. Paintings and drawings on stone are recognized as a significant component of the spiritual culture and identity of Indigenous peoples, its ancestors, and those who are protectors of places today, even though they may be thousands of years old.
| | |
| --- | --- |
| | |
5. Bringing Play Back (Nepali Traditional Games)
Traditional games are typically connected to the culture and language of the country from which they originated. As a result, the games unknowingly teach the moral and cultural qualities that the original culture valued and pass this heritage on to those who play them. Nepali traditional games like Tug of War, Dandi Biyo, Seven stones, Rumal Lukai, and so one are introduced during the training programs participants to interact with one another. This type of social engagement is beneficial to one's personal skill development because it teaches them to work effectively as a team and value the importance of patience. The most essential skill that one can learn from the traditional games is Emotional literacy. In fact, through playing, one gains experience in establishing interpersonal interactions and relationships.
You can reach out to us for customized training programs at mailwcn2002@gmail.com or 01-4375460/01-437 5267.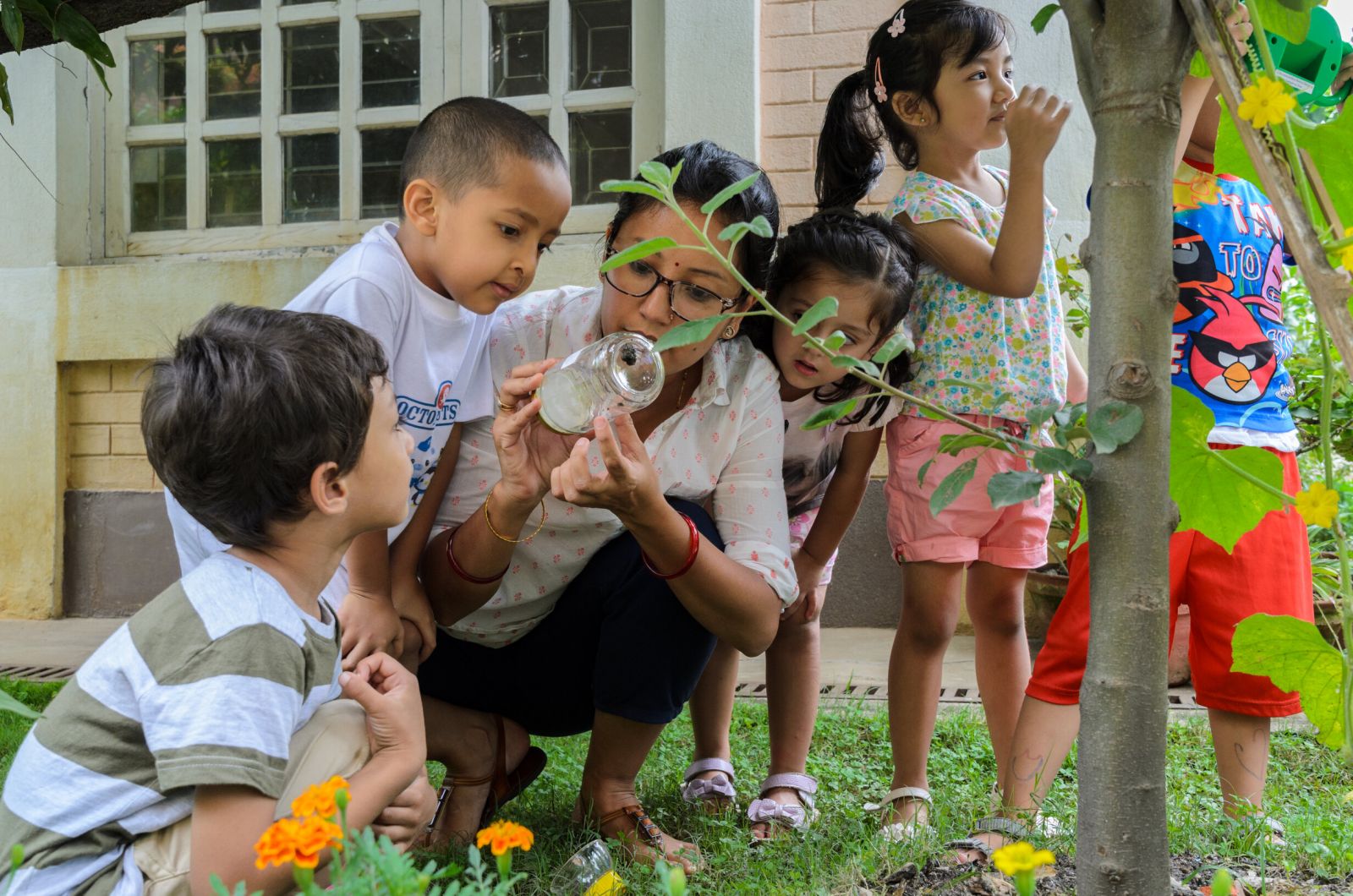 Related Events