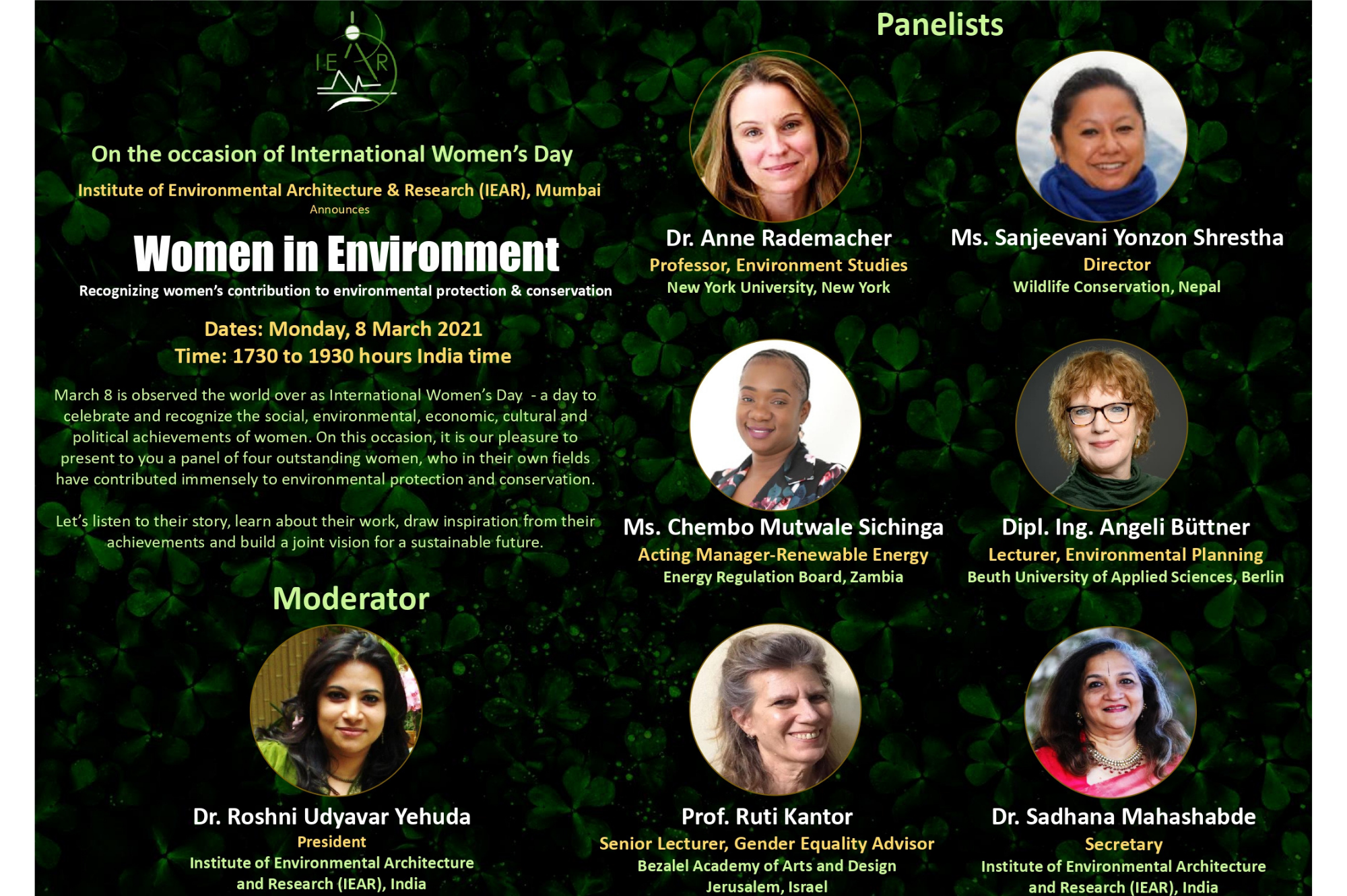 March 8 is observed the world over as International Women's Day - A day to celebrate and recognize the social, environmental, economic, cultural and political achievements of women. On this occasion, it is our pleasure to present to you a panel of four outstanding women, who in their own fields have contributed immensely to environmental protection and conservation.
Let's listen to their story, learn about their work, draw inspiration from their achievements and build a joint vision for a sustainable future.
We are pleased to invite you to a Webinar on
'Women in Environment - Recognizing Women's Contribution to Environmental Protection & Conservation' on 8 March 2021 from 17:30 to 19:30 hours India time organized on the occasion of International Women's Day by Institute of Environmental Architecture and Research (IEAR).



Registration is free!
Please register for the event here

https://docs.google.com/forms/d/e/1FAIpQLSey8SQNWBUBKfoealkH19zpjDym1ckmRShwr-tX3iK3c0QsSA/viewform?usp=pp_url
The link for the online event will be sent to you. For any queries contact: iearmumbai@gmail.com