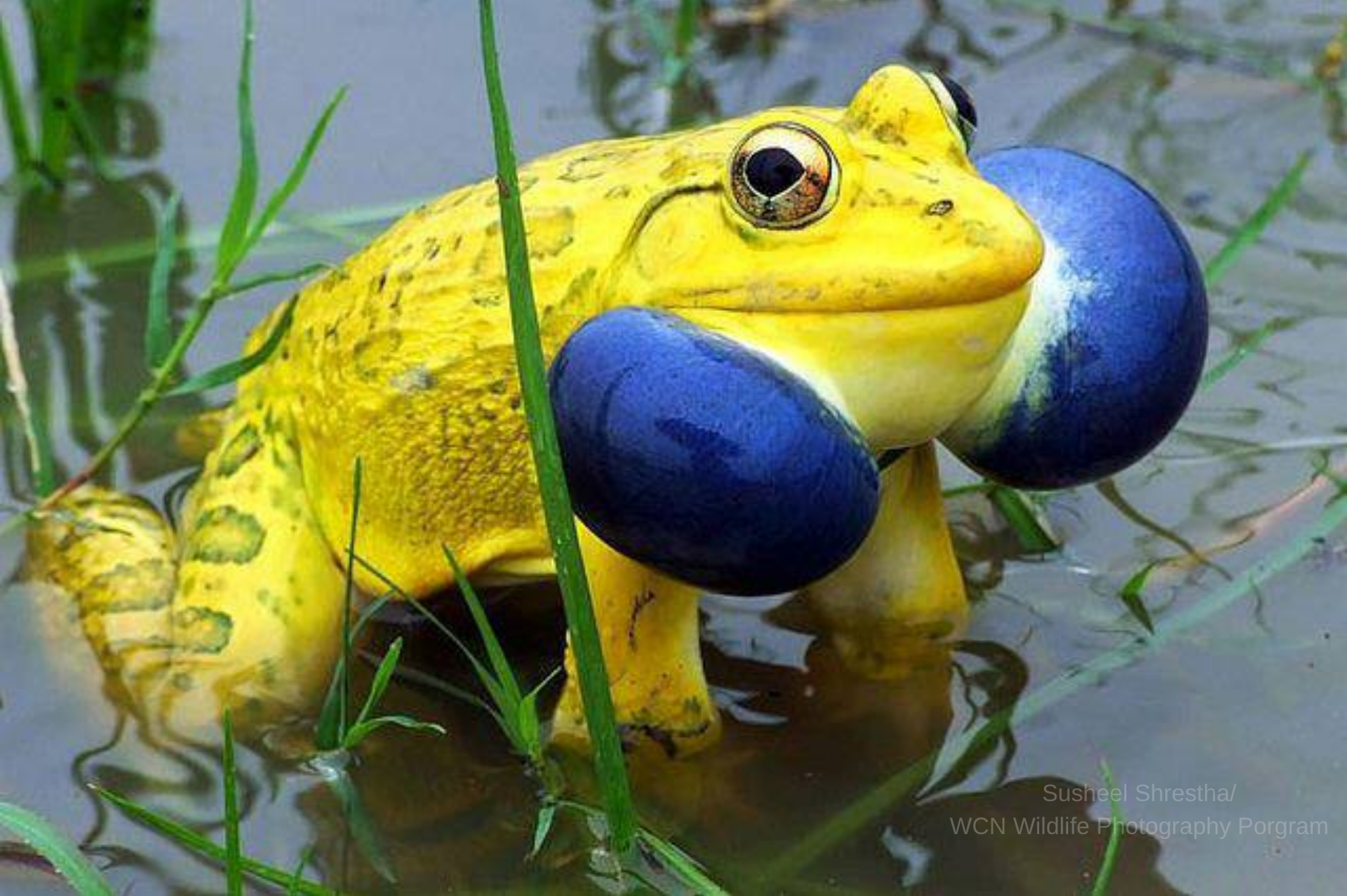 WCN's Citizen Science Program is one of the long term programs started
in 2013 to engage citizens and Graduate and Undergraduate students
in conservation
.
WCN has been successfully conducting Croaking Monsoon since 2013, a Citizen Science Survey to Explore Ponds and Frogs of Kathmandu Valley
in collaboration with its partners CARON, ENPROSC and Goldengate International College. This year
in 2020, the program is expanded to cover the whole nation to develop a citizen science based database of frogs. The main objectives of the program is to
develop enthusiasm in the community towards the frog and build a nationwide network of citizen scientists especially students interested to contribute for herpetology and frogs in particular. Through this program, we will be able to communicate the interesting facts about the distribution of frogs and habitat used by frogs in Nepal.
How will the contributor/citizen scientist benefit?
This campaign informs participants about species in their backyard

The ownership of the photos contributed remains with the contributor himself. The owner will be credited with the publications made using photos.

Based on the level of contribution, the campaign is also open to discuss authorship and other forms of acknowledgment in publications.

Will be a member of the loose network of like-minded people. And get to interact in the system to learn.
How to participate?
We request you all to contribute. Just few minutes in the evening, you can find frogs, click photos and send to us! Help in conservation of these amphibians
Send through kobo collect app as described below:
https://www.youtube.com/watch?v=wmdRMVF-ONY
Or use link below to share photos
https://ee.kobotoolbox.org/x/n5ix1fJ9
Kobotoolbox app is availabe in Google Play Store.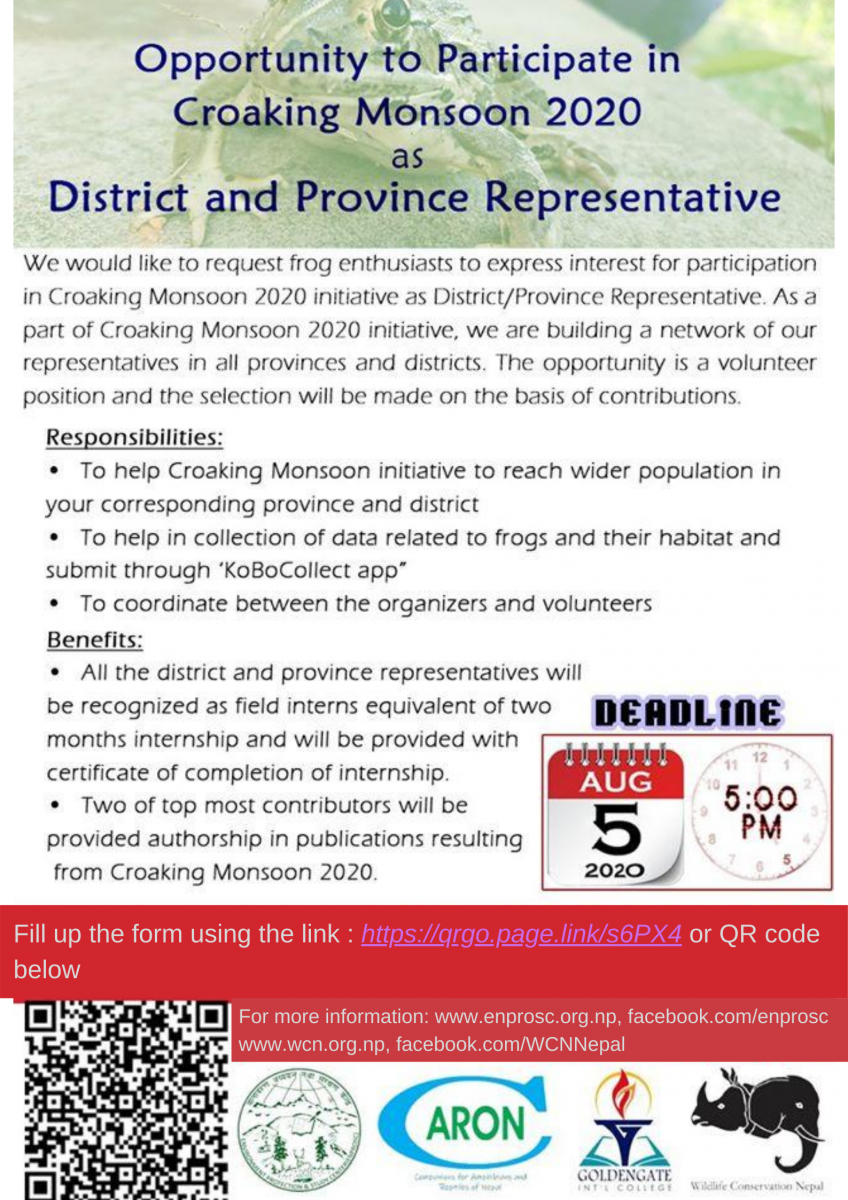 Based on the concept of Citizen Scientist who studies frogs and their habitats and formalizing the campaign, we have decided to elect representatives in each province and each district with the aim of appreciating their participation in the Croaking Monsoon 2020 campaign.
The selected district and province representatives will be certified with two months of field internship and the most contributing ones will be included as co-authors in the publication coming from this study. There will no financial assistance.
You must complete the form below to join this campaign. You can contact us if you have any further queries.
https://forms.office.com/Pages/ResponsePage.aspx?id=DQSIkWdsW0yxEjajBLZtrQAAAAAAAAAAAAN__szxmVZUNDZaVU1MRkNUUDgwWFJWOEhMUUU1MFVHNS4u
Till now more than 100 pictures of frogs has been submitted from 36 districts of Nepal.