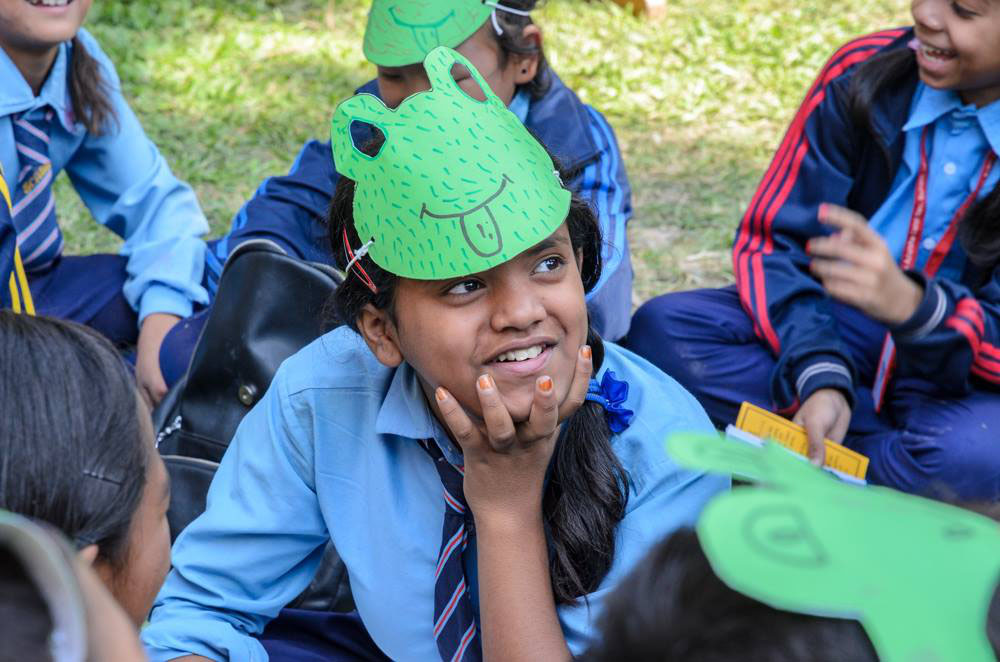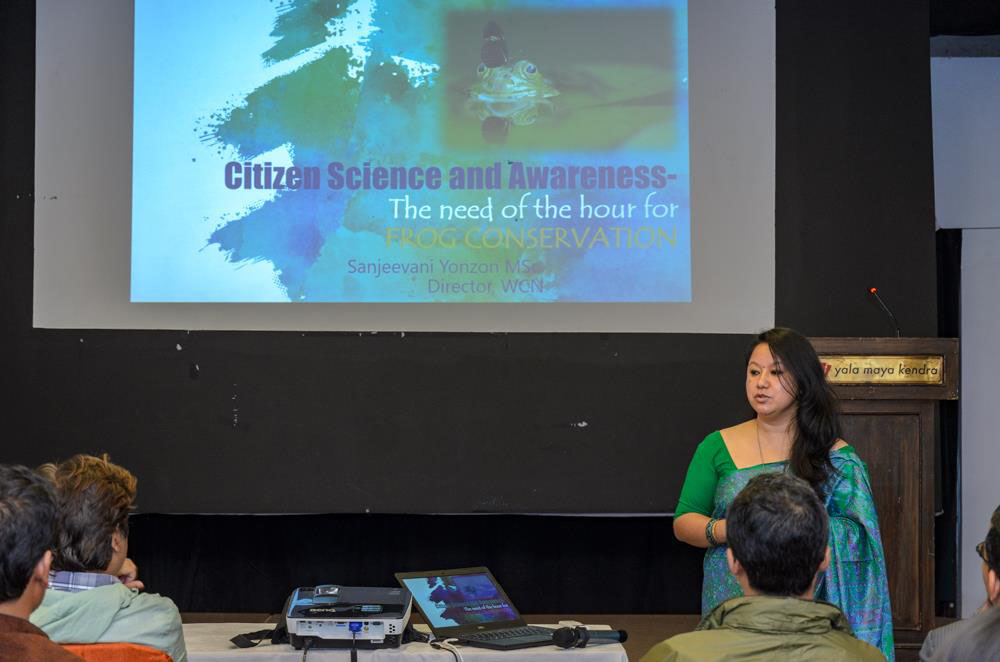 We largely know nothing about the state of ponds and associated biota of Kathmandu Valley. Amphibians especially frogs are disappearing. Frogs are very important bio-indicators and crucial components in different ecosystems. But there are rising threats to the frogs. Thus WCN in collaboration with different organizations have been organizing awareness on Frogs since 2013 with "Save the Frogs Day".
Then with Companions for Amphibians and Reptiles of Nepal (CARON), WCN started collaborating on conducting a valley wide survey of frogs since 2016.
In 2018 The First Frog Symposium 2018 was successfully conducted on October 9, 2018 at Yala Maya Kendra, Patan Dhoka, amidst young school students, college students, young scientists and experts. CARON was a part of the Program to discuss the results of that year's survey.
In 2019, along with CARON and Environment Protection and Study Center (ENPROSC) and Golden Gate International College (GGIC) WCN has launched a yearly citizen science program called the Croaking Monsoon during the monsoon season to survey the frogs in and outside Kathmandu Valley. "Croaking Monsoon 2019" was organized on August 8 and 9, 2019 at WCN office, Dhapasi Height.
Nature enthusiasts, Graduate and Post Graduate Students of different backgrounds (Forestry, Environment and Management) from various colleges from all over Nepal participated. The training focused on Herpetology and Frog, Taxonomy of Frog species, Citizen Science and Approaches to Biodiversity and Conservation, Field safety and precautions, Ethics, do's and don'ts and Use of Smartphone for research were taught during the training. Each participant had been assigned a task to make observations in different pre-destined areas of the valley in collaboration with the local community.
The main speakers for the training were Mr. Chandra Mani Aryal, Ms. Sanjeevani Yonzon, Mr. Prakash C Aryal , Dr. Dinesh Neupane, Mr. Sandesh Neupane and Mr. Bishal Sharma. This was to support the data gathering for the past few years together with CARON on the status of Frogs of Kathmandu Valley. The training's outcome will support WCN and CARON in updating the status of Frogs of Kathmandu Valley for the year 2019.
WCN and CARON plan to increase the participation of younger generation of student scientists and concerned citizens to understand and promote the importance of lesser known species in our ecosystems that need much support and attention as the mega charismatic fauna in order to maintain the ecosystem balance everywhere.